Posted by Editor21C in Uncategorized.
add a comment
The WordPress.com stats helper monkeys prepared a 2015 annual report for this blog.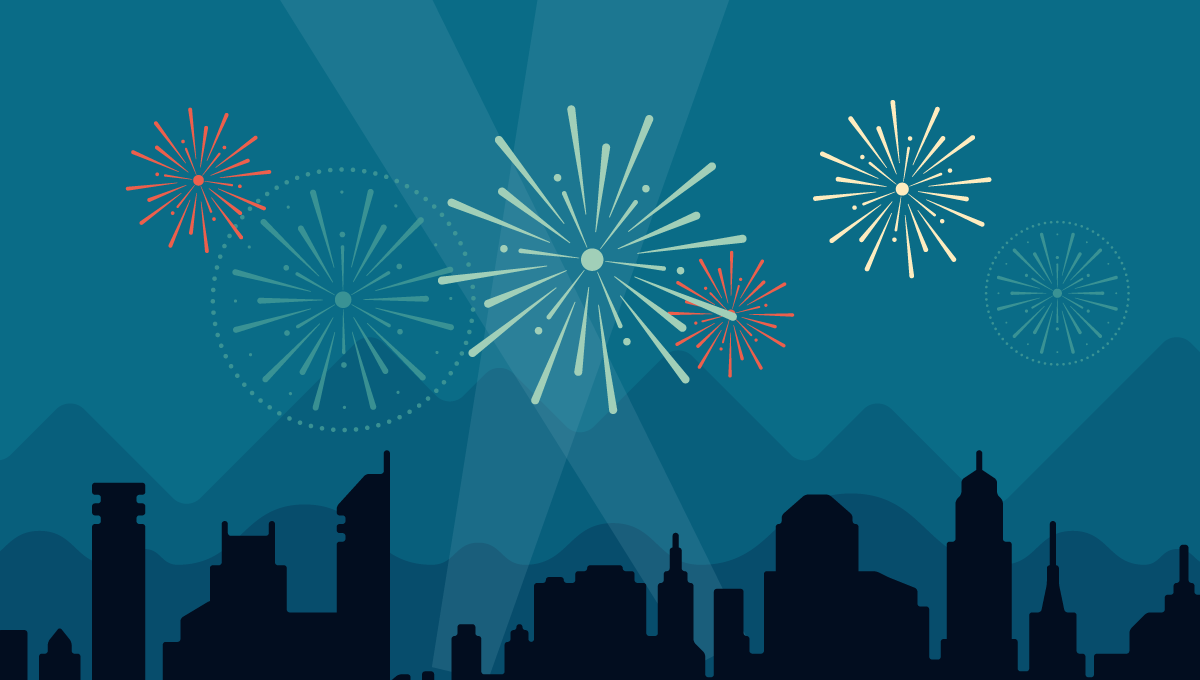 Here's an excerpt:
The concert hall at the Sydney Opera House holds 2,700 people. This blog was viewed about 26,000 times in 2015. If it were a concert at Sydney Opera House, it would take about 10 sold-out performances for that many people to see it.
Posted by Editor21C in Early Childhood Education, Primary Education, Secondary Education, Teacher, Adult and Higher Education.
Tags: learning theories, teacher education
add a comment
from Aaron Sickel
From 2008-2014, I was a teacher educator in the U.S. At the University of Missouri, I had the great fortune to be involved in a large-scale research project funded by the National Science Foundation (NSF). The longitudinal study investigated how pre-service teachers developed specialised knowledge for teaching mathematics and science during their teacher preparation program and throughout the first two years as fully employed teachers.
As a researcher, I collected data that included classroom observations, interviews, and lesson materials. Specifically, I had the interesting experience of observing the same teachers over a three-year timeframe. Throughout the project, the research team collaboratively analysed the data and noted an emerging trend. When we observed beginning teachers in the classroom, many of them struggled to use the reform-based strategies they had learned in the teacher preparation program (e.g. the 5E instructional model – Brown, Friedrichsen, & Abell, 2013; Sickel & Friedrichsen, 2015). Despite having these strategies modelled for them in their coursework, these teachers often had difficulty implementing them in ways that made them feel successful or worked for their students.
In a related episode, I began working as an assistant professor of teacher education at Ohio University in 2012. The movement toward accountability was and remains a strong force for educational stakeholders in that state. K-12 students were subjected to increased testing, teachers were adhering to a new state-wide teacher evaluation system, and initial teacher education programs were expected to meet more rigorous standards developed by a new accreditation organisation.
Another significant reform was the utilisation of a new evaluation tool for pre-service teachers to be employed at the conclusion of their teacher education programs. The teacher performance assessment (commonly referred to as the edTPA), is a performance-based assessment developed by Stanford University faculty to assess pre-service teachers' readiness for entering the profession. The assessment is being used widely in states across the U.S., and in some cases pre-service teachers must earn a passing score in order to become a licensed teacher.
The edTPA requires pre-service teachers to engage in three basic practices for a small-scale instructional unit taught in a school placement: 1) construct detailed lesson plans; 2) video-record their teaching practice from one of the lessons; and 3) develop assessments and collect examples of graded student work. Reflection on each of these components is embedded throughout. Pre-service teachers are then assessed on these three components with a series of rubrics.
As with any new evaluation tool, the edTPA has its strengths and weaknesses. Regarding its implementation as a requisite for teacher licensure, I have many concerns, but that is for another post. I do believe the basic design and scope of the assessment is appropriate, aligned to a large amount of research on effective teaching, and potentially useful for pre-service teachers' professional development. Pre-service teachers have to really think through their decisions, considering both their local context and research-based practices.
During my time in Ohio, the edTPA was in a pilot stage, and faculty were given the opportunity to score pre-service teachers' work from their own programs. My colleagues and I worked in groups and collaborated to assess our pre-service teachers' edTPAs. While marking could rarely be described as a fun endeavour, I must admit that the experience was incredibly enlightening. Regarding Part 1 of the edTPA, we began reviewing our pre-service teachers' lesson plans. For the most part, lesson plans were detailed and well-considered. Many pre-service teachers demonstrated the ability to align curricular goals, assessments, and learning activities in meaningful ways, give consideration to the learning demands of activities, and articulate strategies for meeting those demands.
Needless to say, my colleagues and I were quite pleased, both with our pre-service teachers' performance and with our teacher education program. Next, we moved on to Part 2 – instructional practice. We began watching videos of our pre-service teachers in the classroom. As we reviewed the rubrics' criteria for instructional practice, which focused on creating a challenging learning environment with higher-order thinking tasks, eliciting and working with students' ideas, and facilitating opportunities for students to apply their knowledge and skills, something was immediately apparent. Many of the research-based practices that were referenced in the lesson plan did not seem to be used effectively or at all in the teaching videos. While our pre-service teachers were quite adept at 'talking the talk,' many of them struggled with 'walking the walk.'
I would like to note that my aim with recounting these experiences is not to denigrate the beginning teachers I have observed or taught in teacher preparation programs. To the contrary, I am quite impressed with the ingenuity of beginning teachers I work with, the ideas and enthusiasm they bring to their instruction, and in many cases the success they experience in schools. But my experiences with observing beginning teachers has also made something quite clear. Reading about pedagogy, discussing pedagogy, and even experiencing pedagogy as learners in a university context does not automatically translate to success with implementing pedagogy in a school classroom. That last phase of implementation requires practical knowledge and skill. For example, it is one thing to talk about the importance of differentiated instruction in an essay assignment, and quite another to enact several modifications during lessons based on specific curricular goals and students' individualised education plans.
A promising approach to teacher education is one in which the central focus shifts from espoused knowledge to teaching practices. There are several researchers attempting to identify 'core practices' of teaching, which represent the most important skills for beginning teachers (Grossman, Hammerness, & McDonald, 2009). Core practices embody the enactment of knowledge in the classroom. They should be research-based, have potential to improve student achievement, occur in high frequency, and acknowledge the complexity of teaching (Grossman et al., 2009, p. 277).
One key practice that has been widely supported includes the skill of orchestrating classroom discourse. Lampert et al. (2013) describe how they help beginning elementary teachers engage in the practice of eliciting and responding to students' ideas due to its significance for improving mathematical understandings. Based upon their NSF-funded research project, Windshcitl and colleagues at the University of Washington identified "planning for engagement with important science ideas," "eliciting students' ideas," "supporting on-going changed in student thinking," and "pressing for evidence-based explanations " as key practices for science instruction (Ambitious Science Teaching, 2015). In addition to classroom discussions, Grossman et al. (2009) describe the skill of teaching group work routines to improve cooperative learning environments as a core practice.
Much more work needs to be done to identify the practices that influence learning, and to do that, we must also be transparent on the types of learning we value. It is probably not realistic to strive for one set of practices that works for all grade levels, subject areas, and school contexts (McDonald et al., 2013). For example, one can envision variations of practices based on the subject area, as teaching instrumental music brings about a different set of challenges when compared to teaching geography. Rather, it is important for teacher education programs to identify practices that are necessary for teacher readiness, and consider how approximations of those practices can be scaffolded throughout program components.
Teacher education programs should consider not only practices that focus on instructional strategies (asking higher-order questions), but also practices that are essential for building foundational elements that support students' success (e.g. developing a classroom community). Beyond the examples listed above, potential practices might include:
Responding to challenging student behaviours
Developing positive social interactions among students
Implementing conceptually-rich tasks aligned to unit and lesson outcomes
Flexibly altering tasks while responding to students' needs
Enacting culturally relevant pedagogy during a lesson
Drawing upon assessment data to inform and enact future instruction
Using rubrics to assess student work in fair and equitable ways
A shift toward teaching practices necessitates a shift in the learning activities and program structure of teacher education programs. Key pedagogical activities include the use of authentic teaching cases, in which pre-service teachers examine examples of student work and use the information to make future instructional plans, analysing video-cases of exemplary teaching, teacher educators modelling core practices followed by targeted reflection, and providing ample time for pre-service teachers to engage in micro-teaching and rehearsal opportunities as part of assessments (McDonald, Kazemi, & Kavanagh, 2013).
These practices are not new to teacher education, but they could be emphasized to a greater extent and become the foundation for a program's curriculum. In addition, there is a clear need to work toward a stronger alignment between curricular goals of teacher education classes and school internships, and provide opportunities for pre-service teachers to spend more time in K-12 contexts to develop these practices (Darling-Hammond, 2014). For far too long, teacher education programs have been criticised as fragmented and not able to reconcile the gap between theory (taught at the university) and practice (learned in a school setting) (McDonald et al., 2014).
A shift toward practices does not mean we have to completely exclude learning or assessment activities that focus on teacher knowledge (e.g. writing an essay explaining how educational research supports the design of a lesson). Rather, it means that core practices can serve as an anchor by which we can meaningfully connect knowledge to the work of classroom instruction. Teaching is a complex activity, which requires a sophisticated amalgam of knowledge, skill, reflection, resilience, and emotional intelligence. Under the best circumstances, teaching is hard. The most prepared beginning teacher in the most suitable internship setting will still encounter many challenges.
With a finite number of years and program components, teacher education courses are charged with the responsibility of preparing beginning teachers for full-time employment. It is a daunting task for everyone involved, but I believe more authentic approaches to teacher education, such as shifting our emphasis to practices, has great potential for improving teacher readiness.
References
Ambitious Science Teaching. (2015). Tools for ambitious science teaching. Retrieved from                 http://ambitiousscienceteaching.org.
Brown, P., Friedrichsen, P., & Abell, S. (2013). The development of prospective secondary biology           teachers' PCK. Journal of Science Teacher Education, 24(1), 133-155.
Darling-Hammond, L. (2014). Strengthening clinical preparation: The holy grail of teacher education.        Peabody Journal of Education, 89(4), 547-561.
Grossman, P., Hammerness, K., & McDonald, M. (2009). Redefining teaching, re-imagining teacher         education. Teachers & Teaching, 15(2), 273-289.
Lampert, M., Franke, M., Kazemi, E., Ghousseini, H., Turrou, A., Beasley, H., & Crowe, K. (2013).               Keeping it complex: Using rehearsals to support novice teacher learning of ambitious teaching. Journal of Teacher Education, 64, 226-243.
McDonald, M., Kazemi, E., Kavanagh, S. S. (2013). Core practices and pedagogies of teacher        education: A call for a common language and collective activity. Journal of Teacher Education, 64(5), 378-386.
McDonald, M., Kazemi, E., Kelley-Petersen, M., Mikolasy, K., Thompson, J., Valencia, S., & Windschitl,   M. (2014). Practice makes practice: Learning to teach in teacher education. Peabody Journal of Education, 89(4), 500-515.
Sickel, A. J., & Friedrichsen, P. J. (2015). Beliefs, practical knowledge, and context: A longitudinal               study of a beginning biology teacher's 5E unit. School Science and Mathematics, 115(2) 75-87.
Dr Aaron Sickel is a lecturer in secondary science curriculum at Western Sydney University, and teaches classes focused on science teaching and educational research in the secondary master's program. He studies science curriculum, the development of knowledge, beliefs, and practice for teaching science, and the interactions between education policy initiatives and teacher learning. He is interested in using results from this research to inform curriculum development, teacher preparation programs, and professional development initiatives.
Posted by sethuws in Directions in Education, Engaging Learning Environments, Primary Education, Secondary Education.
Tags: curriculum, technology and education
add a comment
from Jane Hunter
A recent education report from the Organisation for Economic Co-operation and Development (OECD) said, among many other things, young people first "need to be equipped with basic literacy and numeracy skills so they can participate fully in the hyper-connected, digitized society of the 21st Century". It went on to make tenuous links between too much technology and falling literacy and numeracy, but first warned, quite early in the report, that "the findings must not lead to despair".
That was all it took. What followed was a media frenzy, here and overseas, which produced a range of very negative stories. For example: "Are iPads a waste of money? OECD report says yes" stated The Age; in the Huffington Post in the United States: "Putting more technology in schools may not make kids smarter: OECD Report"; and in the United Kingdom the title of a BBC News story "Computers 'do not improve pupils results says OECD".
If you look closely at the report Students, Computers and Learning, which uses results from the 2012 PISA computer-based assessment of ICT literacy of students aged 15 in 31 countries across the globe, it is saying there is much good news. The leaps of logic in the interpretation and application of findings in the report picked up by various media outlets are considerable and unfortunate.
The examples I gave are just three of at least twelve damaging stories I read after the report's release. They show how complex education issues in schools, and for principals, teachers, students and jurisdictions are increasingly reduced to the 'education sound bite'. This kind of reportage serves as click bait for online readers.
Politicians may then take what reporters say as 'gospel'. However, far more insidious, is the harmful effect such headlines have on teacher morale and the public's view of education and schools more generally.
The real story about technology in Australian schools
In 2015 teachers' work in technology-enhanced learning in classrooms in NSW is exciting. I have carried out research in a number of Australian primary and high schools since 2011 and my research shows there is good progress with technology enhanced learning and the pace is hastening. This research is ongoing.
Students are doing tech well in many Australian schools. They are stepping up to embrace the challenges that learning effectively with technologies demands. Results in student assessment in these schools show this. However connectivity in many schools is still far from ideal and even within major cities it is variable.
I agree with the OECD report where it states, "young people do want to be taught how to search more effectively". My recent research indicates that. It also demonstrates that in some high schools in particular classrooms, students want teachers to leave behind the industrial model of "talking at them", using "mindless work sheets" and "copying endless notes off the board". Students desire many more opportunities to problem solve, work in teams, carry out long-term real-world projects, create films/animations, and use inquiry and project-based learning. The OECD report says this too.
I know from first hand experience that technology inequities exist in our schools and the "digital divide" is real. I also understand most schools make provisions for providing computers and other mobile devices to students who cannot afford them.
Something that has not been reported widely is that groundbreaking programs like the Digital Education Revolution (DER) meant for the first time every student from Year 9 onwards in an Australian public school had access to a small technological device. The program was not perfect but what it did do effectively (and there are evaluations that show this) is it placed technology in the hands of students who could not normally afford it. DER served to 'whet the appetite' of technological things to come, like educational apps, augmented reality, 3D printing, maker labs, geo spatial technologies, code and digital games. It enabled tech-savvy 'early adopter teachers' to play with technology, to see how it changed core concepts and how learning inside classrooms could be more engaging and motivating for young people, whose 'digital bedrooms' at home were a parallel universe to their lives at school.
Technology hardware and software is expensive. Governments must replace outdated equipment. Provide more time for professional development. This is vital investment that will allow teachers, as the OECD report contends, to become "active agents of change".
I am about to start teaching a digital technologies course in a doctoral program for teachers in the School of Education at the College of William & Mary in Williamsburg, Virginia in the United States. This is relevant because yesterday the school received a $5.6M gift from an alumnus. The donor, who wanted to remain anonymous, hopes the philanthropic commitment will inspire others. "Without properly trained teachers, our country would not have an educated population. Teachers are critical if we want a strong and vibrant society," said the donor.
We need the Australian public and politicians to understand, and actively support, what is going on in our schools and in teacher education in universities, but how can we do this when complex issues are reduced to the lowest common denominator in the media? We are doing all educators a disservice when stories about technology in schools are hijacked as 'click bait'.
This post was recently published on the blog of the Australian Association for Research in Education (AARE), EduResearch Matters.
Postscript (Nov. 19th, 2015)
This week ACARA has released the 2014 NAP – ICT literacy report. It shows: "a decline in ICT literacy in Year 6 and 10". Predictably it has been reported in the Australian media using headlines like "Texting isn't enough: Australian students' computer skills drop, new report shows" and in The Conversation on 18 November "ICT literacy is failing in schools. Here's why".
In this latest ACARA test more than 10,500 students were assessed in 2014 on their ICT knowledge, understanding and skills. The report shows that 55% of students in year 6 achieved the expected standards, and 52% of students in year 10 completed 'challenging but reasonable' tasks, for example, the creation of tables and charts, sorting data in a spreadsheet and editing graphics and text.
Dr Mike Phillips, lecturer in Digital Technologies at Monash University, author of The Conversation piece says: "this equates to a 6% and 13% decrease for years 6 and 10 respectively over the last three years". Four reasons are cited for the decline: "late introduction of the digital technologies curriculum, teachers not equipped with the skills they need, too much choice in the range of available digital tools, and outdated examination of technology skills in ACARA's ICT test/s".
I agree in principle with the reasons mentioned to explain why this might be occurring – however I urge caution around concluding that technology enhanced learning and Australian students' digital skills are in decline more generally.
In my research in many NSW public primary and high schools this year I do not see evidence (forthcoming series of research papers) of this marked decline. What I am seeing in many primary schools are huge shifts in teachers' technology enhanced learning practices, and often it's how teachers support very young students to develop their digital skills using a range of devices. In high schools, the picture is less rosy. But it's improving. For example, in one study and this is supported by findings from two others, Year 10 students want more support to know how to search effectively for information, they require clear scaffolds to complete open-ended/project-based tasks and students also want to know how to take efficient notes using their mobile devices.
As stated previously, until connectivity improves, technology enhanced learning in schools remains hard. In many NSW public schools, even within the Sydney CBD access is poor. Reliable, fast internet must be a standard requirement for education in all Australian schools. It is coming … but not quickly enough.
The current NAP test in ICT is limited in what it tests in years 6 and 10 and this goes to the nature of national testing in this country more generally (as identified in recent publication by Lingard, Thompson and Sellar in National testing in schools: an Australian assessment, 2016).
ACARA's new Digital Technologies curriculum and remember these latest NAP – ICT literacy results were a response to an 'old curriculum' that encouraged teachers to approach using technology isolated from its pedagogical and content potential in classroom learning. For instance, knowing how to do use an excel spreadsheet does not translate into students demonstrating higher order thinking skills in Science.
In a series of timely papers on Revisiting the Digital Education Revolution in Point and Counterpoint in Curriculum Perspectives, September 2015, 35(2): Kathryn Moyle (Guest Editor) reflects upon what progress has been made towards the aims of the DER; the series includes a paper by a school student who was a beneficiary of one of the DER computers, a teacher who worked in schools during the time of the DER, a state-based policy officer and another officer who worked at the national level of DER implementation. The papers are well worth a read. In summary they conclude that time and further research are needed to really understand the impact of DER, as long term commitment by government was not prioritized around policy on infrastructure and connectivity.
Having just spent the past three months in a number of US schools in three states examining technology-enhanced learning in classrooms I can but concur that these two factors are the most important baseline requirements. Ongoing professional learning, and giving teachers 'time to play' with new tools are also critical. As Wagner and Dintersmith (2015) conclude in Most Likely to Succeed – and this applies equally to the Australian education context, it is time to re-imagine our schools.

Dr Jane Hunter teaches pre-service teachers in curriculum, pedagogy and technology enhanced learning in the School of Education at Western Sydney University. She is a researcher in the Centre for Educational Research at the same institution. Jane is the author of Technology integration and High Possibility Classrooms: Building from TPACK, New York: Routledge published earlier this year. In March 2016 she is a keynote speaker at the Future Schools Conference in Sydney.